Manhattan. Above and beyond.
Get the most out of every New York minute at this magnificent midtown location, and make lifelong memories in the city that never sleeps.
Dining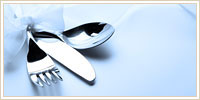 Strand Bistro
New American cuisine with contemporary influences. Whimsical in design, the restaurant's intimate dining room features a variety of special places for unique experiences, a built-in bench attached to the fireplace for romantic fireside chats and a mesmerizing fresh water fish tank.
Outdoor café dining is available during the warmer months.
Seasonal and Subject to Change -
Breakfast hours:
7 - 10:30 a.m. (Monday - Saturday)

Lunch hours:
11:30 a.m. - 2:30 p.m. (Monday - Friday)

Dinner hours:
5 - 10 p.m. (Monday - Friday)
6 - 9 p.m. (Saturday)

Brunch:
9 a.m. - 3 p.m. (Sunday)
Dress Code: Business Casual
Top of the Strand
The elevator releases you to the 21st level, leaving you face-to-façade with the Top of the Strand's most notable regular - the 102-story Empire State Building, holding court just beyond the slide-away glass ceiling. This intimate cocktail loft belies its almost-too-perfect NYC sightlines and chic-ness with a surprisingly unpretentious vibe.
Midtown locals and hotel guests lounge on comfy patterned banquettes straddling a garden-like oasis of greenery, privately delighted to have found a rooftop oasis away from the crowds and confusion of the Times Square bar scene.
"New York City's best year-round rooftop bar." - New York Magazine.
"One of the TOP 10 rooftop bars in the world." - Premier Traveler Magazine
Open daily from 5 p.m. - midnight*
*Subject to change and exclusive events
Dress Code: Business Casual
Exercise & recreation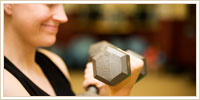 Fitness Center. Cardio and weight lifting machines
(Subject to closure during renovation – dates and duration are TBD)
Property Amenities*
ATM lower lobby
Concierge Desk
Complimentary NY Times (Monday-Friday) available in the Lobby
Guest Internet Kiosk
Valet Dry Cleaning
Same day service for items ready prior to 9 a.m. (except Sundays and Holidays) with return by 6 p.m.
Daily Room Refresh
Valet Parking Only for a fee
Portable Crib upon request
In order to better accommodate Owners and guests with special needs, we encourage you to contact the property directly, prior to your scheduled arrival.
Explore more properties: